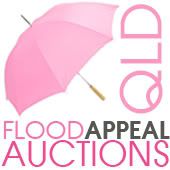 Toni at Make It Perfect will have a master list of bloggers who will be running auctions from their blogs, selling products that they make or from their stores. You will have one week to bid on these auctions, and hopefully be the lucky winner of these great products. Auctions will be open for 1 week, and will close at midnight on Monday 24th January.
There are details on Toni's blog (click on the logo above) about how you can hold an auction and get even more involved. Here's a reminder of why:
At
Gumtree
the girls have come up with a very practical plan. They are aiming to create "New Beginnings" sewing kits to give out to those who have lost the means to enjoy their craft.
This is what they'd like in each kit:
1. A handmade sewing caddy, complete with needlebook and pincushion.
2. A pack of embroidery scissors with a scissor keep.
3. Six individual skeins of stranded embroidery threads.
4. Embroidery needles.
5. 1 fat quarter of fabric.
If you can help, please email Jenny at - jennyofelefantz AT yahoo DOT com DOT au for the address in Australia to post these kits to. Click below for all the details: